This 49 Page EBook is the easiest and most stress free Keto Meal Plan available and can help you get into Ketosis fast and stay there.
The No Cook Keto Meal Plan is filled with the basic info that you need and super easy recipes for Mix, Microwave and Eat keto meals.
All of this for just $24.99.
Honestly, you can start keto diet without this meal plan, but if you want to make it super easy, you probably want to start here.
P.S. If you want more recipes, you can bundle the meal plan with my no cook keto cookbook for just $5 more by clicking here.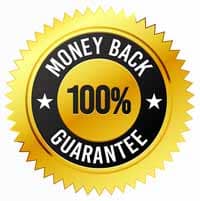 We happily offer a 30 Day Money Back Guarantee. If it's not what you expected, we'll refund your full purchase price with no questions asked.
​
Once your purchase is complete you will immediately be able to download your keto meal plan and then you will receive an email with back link to your downloadable keto meal plan PDF.
Your credit card payment will be processed by Stripe's safe and secure payment processing, and we keep none of your credit card information.
​
We focus on help you start your ketogenic diet and we leave the payment processing to the pros.
Are you ready to get started?
~Angela